When done right, two genres can somehow fit together quite well. Even if one of them is a little immature, and the other tries to be sophisticated.
This is what the minds behind "Cedar Rapids" try to do. Whether or not it succeeds depends on how much you think laughs cover up for cliches.
If I could think of two words to describe "Cedar Rapids," they would both begin with "Q": quaint and quirky. Maybe it's a little too quaint, and a little too quirky. "Cedar Rapids" begins in a very small Wisconsin town. Insurance salesman Tim Lippe (Ed Helms) has inhabited this town his whole life, and has yet to go very far. He's also sleeping with his former teacher (Sigourney Weaver).
One day, Tim gets the opportunity of a lifetime, or at least, the opportunity of a lifetime for someone like him. He gets asked to speak at an insurance convention in Cedar Rapids, Iowa. Things in the outside world are not as comfortable as they are in his small town. He's forced to room with the misguided, insane, and slightly brain dead Dean Ziegler (John C. Reilly), and Ronald Wilkes (Isiah Whitlock Jr.), a man who needs to cut loose and have a little fun.
On his trip, Tim also befriends a prostitute (Alia Shawkat), and a woman who could just be the love of his life (Anne Heche). And he has to deal with some unexpected corruption in the insurance industry.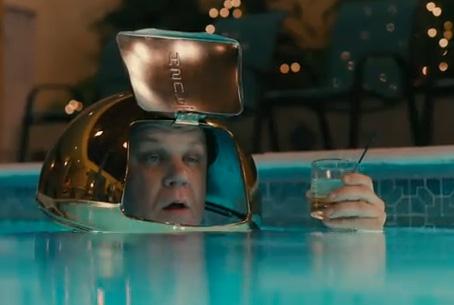 "Cedar Rapids" seems to be following a new trend of making raunchy, edgy stories on an independent budget, something similar to last summer's "Cyrus." Like "Cyrus," the result of "Cedar Rapids" is pretty hilarious with a lot of problems. What I ask for in a modern independent film, especially one that comes from Fox Searchlight, is some originality.
Its plot and style are very similar to that of last year's "Up in the Air," except it takes that film's amazing twist and doesn't make it surprising at all. That's what more comedies could use today: surprise.
The film also seemed to be aspiring to be "The 40-Year-Old Virgin." It has that same character who's too good of a guy, yet he needs to grow up. However, "Cedar Rapids" doesn't reach that film's subtlety, hilarity, nor its surprising insightfulness. The real problem with "Cedar Rapids" is that it thinks its much deeper than it actually is.
The real strength of "Cedar Rapids" lies in its characters. Mainly, Ed Helms as Tim Lippe. As Lippe, Helms brings humanity, joy, and even some knowledge to such a strange role. This former "Daily Show" correspondent fills in the awkward leading man role perfectly.
The rest of the supporting characters also fill out the movie quite well. Reilly is hilarious as always, playing someone who has the potential to either be a serial killer or simply someone with a minor degree of down syndrome. Whitlock basically steals the entire movie when he pulls out a little impression from "The Wire."
"Cedar Rapids" aspires to be one of those comedies where setting is the driving point of the story, and the whole thing would be a sort of geographical satire. It doesn't quite reach that point and instead it gets caught up in a few over-the-top (yet very funny) gags in addition to a lot of gay innuendos. Instead, character becomes a driving point of the story. Maybe with just a little more focus this could have been a unpredictable, inspiring, and insightful independent comedy rather than just, well, a pretty funny one.