Let's clear one thing up right now from the trailer of "Friends with Kids": this is not a rom-com. This is not even a comedy about love. It is more along the lines of a dramedy with some awkward laughs, and a lot of babies ruining things. Man, do children ruin everything.

The main group of friends of "Friends with Kids" like to talk. A lot. About everything. I guess that's what 30-something Manhattanites are supposed to do. In a fancy restaurant, two couples and two best friends discuss the mundane. Platonic best friends Jason (Adam Scott) and Julie (Jennifer Westfeldt) remark how much they hate the parents around them who bring their kids to a restaurant like this, to which Alex (Chris O'Dowd) and Leslie (Maya Rudolph) announce that they plan to have a baby. Some brief, yet awkwardly hilarious tension ensues.
Four years later, Alex and Leslie have two kids. The other couple Ben (Jon Hamm) and Missy (Kristen Wiig) are also knee deep in babies. Ben and Missy weirdly seem to share a brain. Alex and Leslie meanwhile, are two very different personalities. Leslie is more uptight and stern, and Alex is the complete opposite. They fight a lot, but it is always clear that they love each other. As Alex, Chris O'Dowd chews up the scenery and brings humor back to having a foul mouth. He shows off the comedic skill that he could not in his nice guy role in "Bridesmaids."
At this point, Jason and Julie are still single. They both want children, but without marriage, as they see it tearing as tearing apart the personal well being of their other friends. On impulse, they hatch the plan to have a baby while simply remaining friends. They are both the kind of people who believe they can have it all, so they decide to take part in this social experiment. The real lesson here: never have a baby before doing your research.
Julie gives birth and at first, the arrangement works out as well as they imagined it would. Then, problems arise when they both do what they set out to do: raise a child, and date other people at the same time. Jason gives in to his shallow tendencies and dates the beautiful, but empty Broadway dancer Mary Jane (Megan Fox, who hopefully didn't call anyone Hitler on set), and Julie dates single father Kurt (Edward Burns), who is so perfect to the point of being an absolute bore.
"Friends with Kids" is an eclectic mix of Woody Allen and Robert Altman: it combines philosophical musings on love and relationships with bountiful overlapping conversations, with a profound love of New York City. The writing is often times sharp and full of wit, and lets the conversations drag on just before their breaking point. Rarely does a movie driven more by talking than plot get made, and rarely does it ever actually work.
Romantic comedies like to ask the question a lot of whether to people can be a couple without being in a relationship. In fact, it happened twice last year ("No Strings Attached," "Friends with Benefits"). When it comes to romance, there are two rules that Hollywood lives by: true love exists, and if two friends have sex, they will eventually fall in love. "Friends with Kids" falls under the latter rule, but goes further than that. No two friends can raise another human being together without feeling the bond of love. This is why surrogate mothers exist.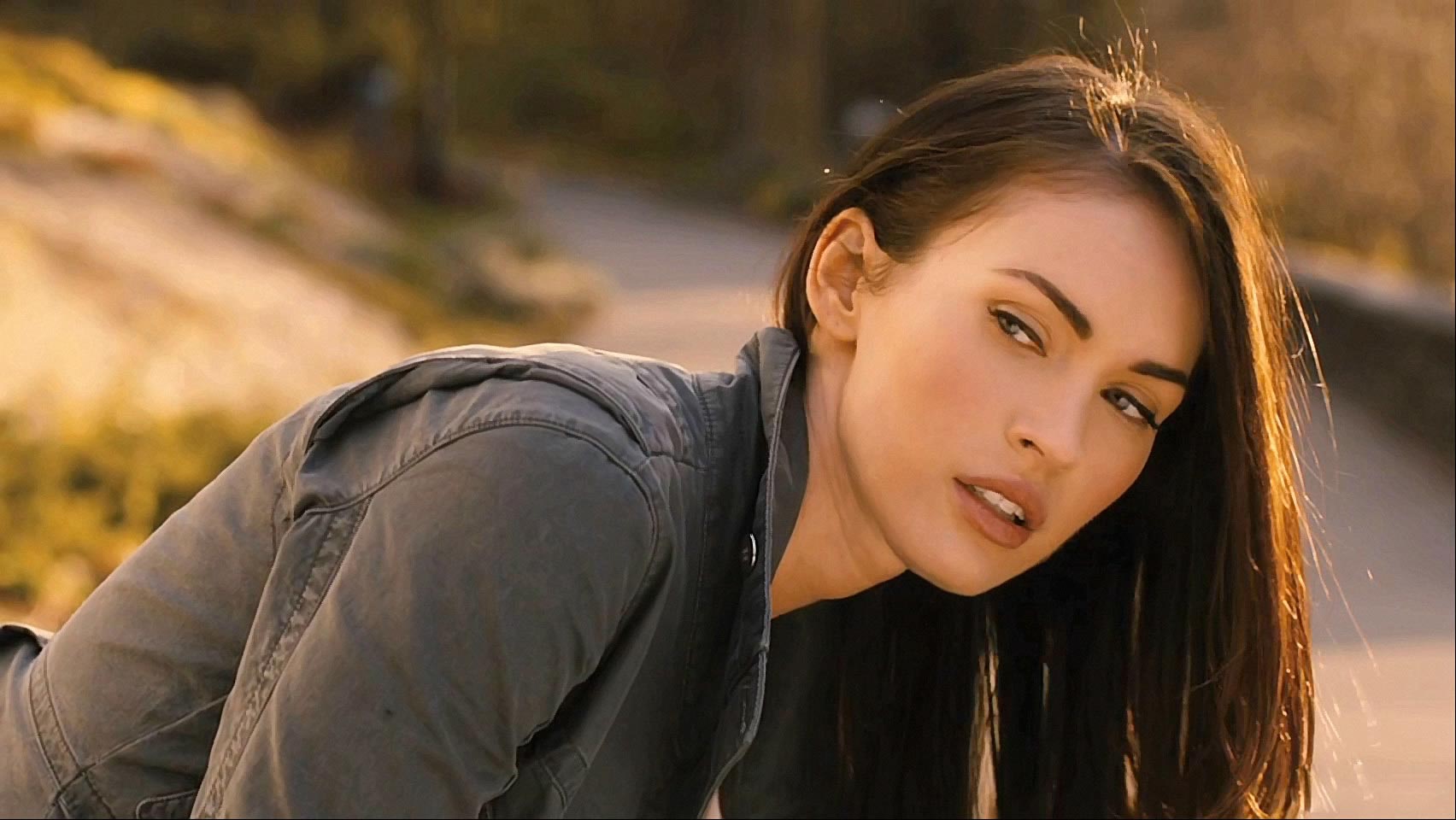 Putting an image of Megan Fox in an article is a guarenteed way to increase the amount of hits you get.
But I like "Friends with Kids," and the fact that it doesn't just fall under the rules, but asks questions about why they mean, and why they are even there in the first place. This is not a movie where big events happen, but rather the story unfolds in walks through Central Park, dinner parties, and ski trips.
The dialogue has a very rapid fire that can be hard to keep up with. This is why I assume that five of the six deft actors in the cast are best known for work on television. Scott, usually a great supporting actor, steps up to the plate in his first true leading role. He takes his kind, nerdy role in "Parks and Rec" and the alpha male cockiness of his role in "Step Brothers," and uses it all for Jason. He sells his ending speech with the genuine emotional breakdown that comes along with it. Scott is one of the best actors out there today; this guy never phones it in.
A few big problems that "Friends with Kids" has is that sometimes, it does reach the breaking point on conversations. The whole movie seems to be an experiment about a social experiment but sometimes, it does drag on a little too long. There is something of an underutilization of the actors, which ultimately leads to trouble with the story itself. For example, Hamm and Wiig are gone for a majority of the movie and when they come back, their marriage is inexplicably in shambles. And why does a character rendered as meaningless as Hamm's Ben, get the honor of giving the speech that proves to be the turning point of the movie? Someone should have watched Don Draper's Guide to Picking Up Women.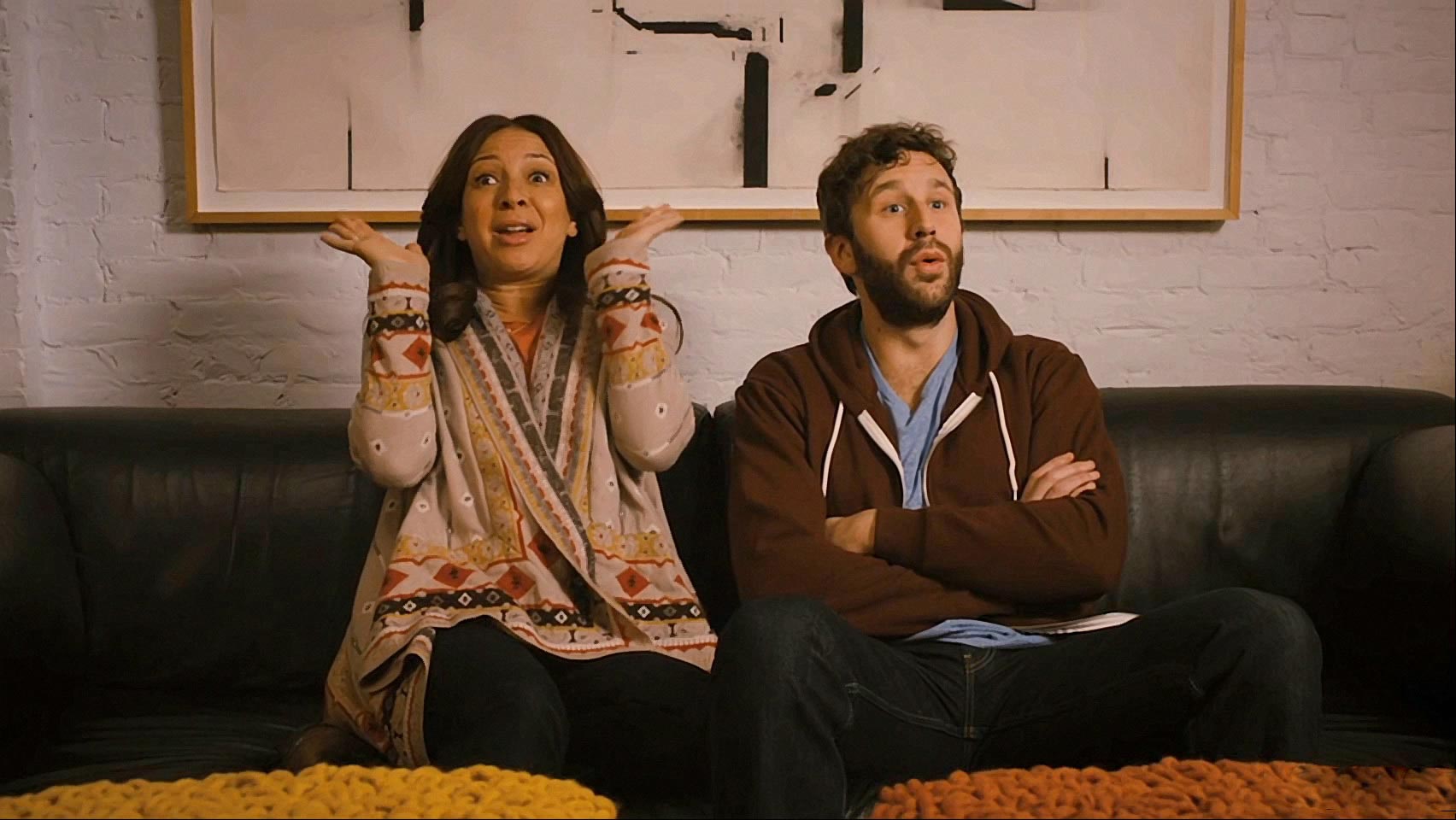 Westfeldt provides a look on love, marriage, and family that is funny, entertaining, and most importantly, honest. The honesty part is hard to come by nowadays. It is hard to get me to see a romantic comedy, and I'll admit that what made me want to see "Friends with Kids" most was the cast. The ending is just about what you would expect it to be, but how it gets there is much more important. This is a comedy about the reality of romance, not the movie version of it.