10. 21 Jump Street
Whoever said comedies, remakes, or buddy cop movies couldn't be top ten worthy clearly haven't seen "21 Jump Street." "21 Jump Street" won me over at the beginning when it mocked its own existence, and then it had me in a state of uncontrollable laughter by the time Channing Tatum was destroying a drum set. This was the funniest purely comedic film of the year, sharp in both wit and slapstick. "21 Jump Street" convinced me of both the power of Channing Tatum's acting ability and how far one could possibly stretch jokes about drug trips. The answer is very far.
Anyone already familiar with the standup, book, and This American Life episode of comedian Mike Birbiglia will not find much new in "Sleepwalk with Me." Nonetheless, it is still a fantastic example of how one great story can be molded and reshaped to be told in a variety of ways. Birbiglia makes a fantastic transition into the roles of director, writer, and actor, one that positions him as a new Woody Allen in the making. "Sleepwalk with Me" is loosely based on the struggles and anxieties that Birbiglia faced in his early days as a comedian, where he was also dealing with a toxic relationship and a sleepwalking disorder. Here, Birbiglia still gets to display his lovably awkward persona. It feels like Birbiglia's whole career has led to this film, and his one man shows were just a step away from this. "Sleepwalk with Me" will resonate both for anyone trying to become a comedian, or just for anyone with a mind addled by anxiety and over-thinking.
8.
The Perks of Being a Wallflower
Based on a book I haven't read but now feel the need to, "The Perks of Being a Wallflower" is far and away one of the best films about high school to come out in a long, long time. Written and directed by its author Stephen Chbosky, "Perks" vividly swirls with life and love in every single frame. Even though its about high school outcasts, it is a nostalgic look at the early 1990s. It has one of my favorite soundtracks in recent memory, one that includes a variety of songs by The Smiths that are played without irony. It has fantastic supporting performances from Emma Watson and Ezra Miller as the friends and mentors to the lost wallflower Charlie (Logan Lerman). "Perks" tackles all of its issues honestly and seriously, with first love being taken as seriously as chronic depression. It takes us to a dark place, and then uplifts us on a clear night in a pickup truck going through a tunnel.
7.
Silver Linings Playbook
A second viewing greatly improved my opinion of this film. For a film about mental illness, "Silver Linings Playbook" will surprise you by being one of the year's most uplifting film. It does so by being emotionally honest, and it never begs us to cry. I'd call it a comedy filled with tragic characters. Here, director David O. Russell brings the same amount of care and detail to middle class Philadelphia that he brought to working class Lowell in "The Fighter." Similarly, "Silver Linings Playbook" is about the power of competition to help people unite and overcome obstacles. Bradley Cooper's acting career shot into another stratosphere with his role as a bi-polar man while Jennifer Lawrence took sudden command of the screen as the woman who helps him gain control of his life. Most importantly though, Robert De Niro makes a career comeback with a performance that is equal parts tough, earnest, and funny. Also, it has Chris Tucker holding a bunch of remotes. "Silver Linings Playbook" took a bunch of subjects that I could care less about (romantic comedies, the Philadelphia Eagles) and injects them with life. "Silver Linings Playbook" is about finding the good in every bad situation. I think we could all use a silver lining in our lives.
"Bernie" was something of a comeback for its director and stars that was unfortunately seen by so few. Combining elements of documentary and scripted reenactment, this pitch black comedy tells the story of a bizarre murder and the even more bizarre man behind it. "Bernie" brings director Richard Linklater ("Dazed and Confused") back to his beloved homeland of Texas and gives Jack Black the role of a lifetime as an overzealous funeral home operator who treats his job with love. Adding in interviews with people who actually knew Bernie was a fantastic touch, as was Matthew McConaughey as a hotheaded District Attorney.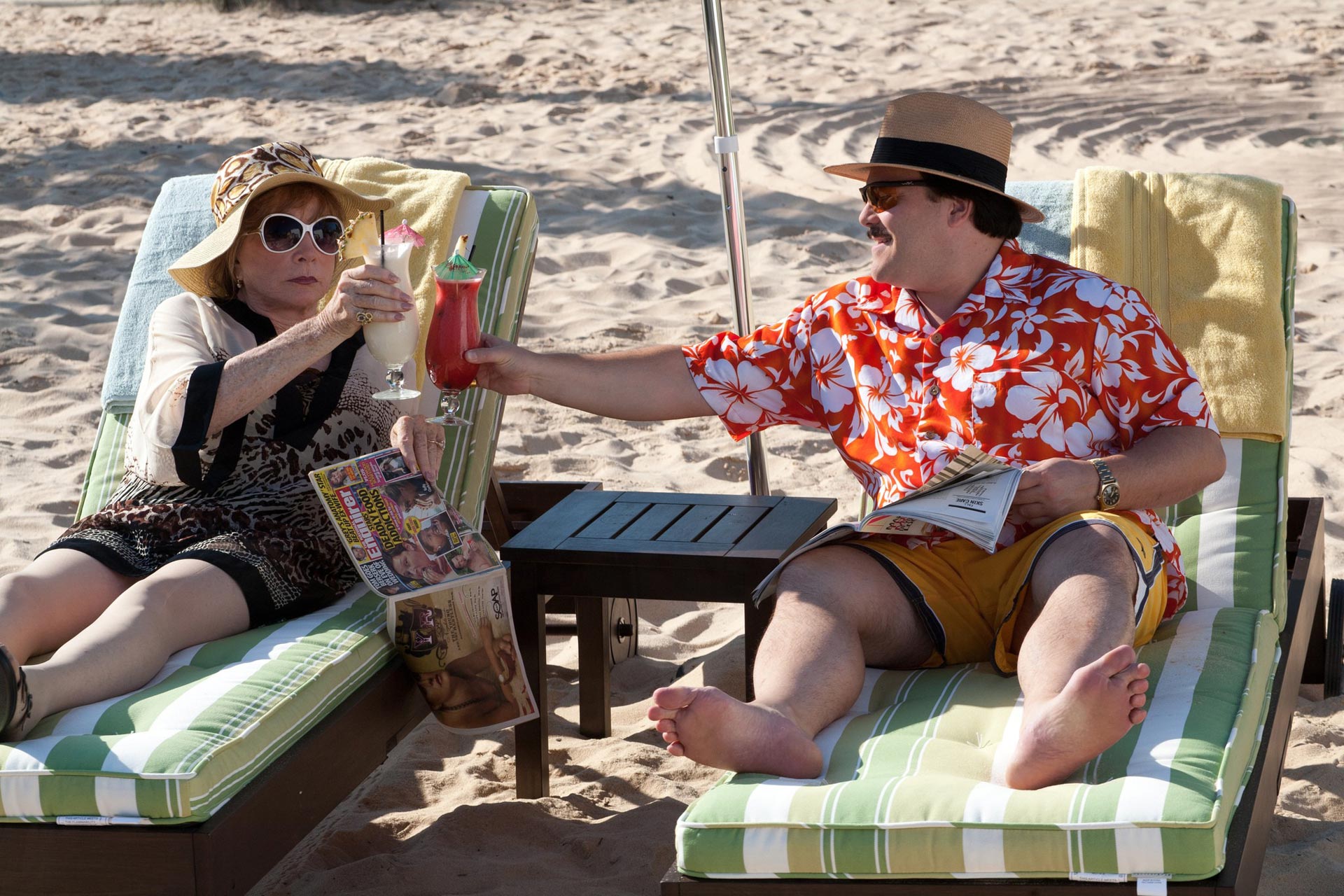 See the top 5 after the jump:
"Looper" belongs high in the Hollywood pantheon of sci-fi. It's following will only increase over the years. This dystopian vision's comparisons to "Blade Runner" are apt, but I will say that I have never seen a story quite like this. Casting Joseph Gordon-Levitt as a younger version of Bruce Willis would have been brilliant enough. But then, "Looper" gives us a frightening child who might have supernatural powers and an even more frightening scene where a defiled man's body totally changes all rules of how time travel works. "Looper" provides a vision of the not-so-distant future that seems convincing at times (especially all of the China stuff) and while it might give you a headache, it thoroughly examines the real life consequences of trying to alter the past. It provides nothing but thrilling and deep entertainment, and reasons to watch again and again.
The prospect of a new Martin McDonagh ("In Bruges") film excited me more than few other things this year. "Seven Psychopaths" is an excellent sophomore effort that does not disappoint. "Seven Psychopaths" is an homage and a manifesto both to anyone who loves movies and anyone who has ever thought up a story in their lives. It kills off two main characters before the first credits roll and its attempts at messing with our heads do not slow down from there. "Seven Psychopaths" manages to be funny while blurring the line between fact and fiction. It also includes some fine acting by Colin Farrel and Sam Rockwell as well as the best performance Christopher Walken has given in years. With its colorful dialogue and constant non-linear story lines, "Seven Psychopaths" solidifies Martin McDonagh as the only director who can rip off Quentin Tarantino yet still be as good as Quentin himself.
Anyone who thinks that Wes Anderson has just become a satire of Wes Anderson is missing the point entirely. Like the best of Wes Anderson's oeuvre, "Moonrise Kingdom" improved on repeat viewings. It's filled with the kind of tiny details and colorful characters that I look for in a film. "Moonrise" may not have had a Royal Tenenbaum, but it did include two young actors (Jared Gilman and Kara Hayward) who give performances years beyond their wisdom. "Moonrise Kingdom" is about a love for culture, childhood, and adventure. It is one of Anderson's darkest, yet one of his most fun to watch.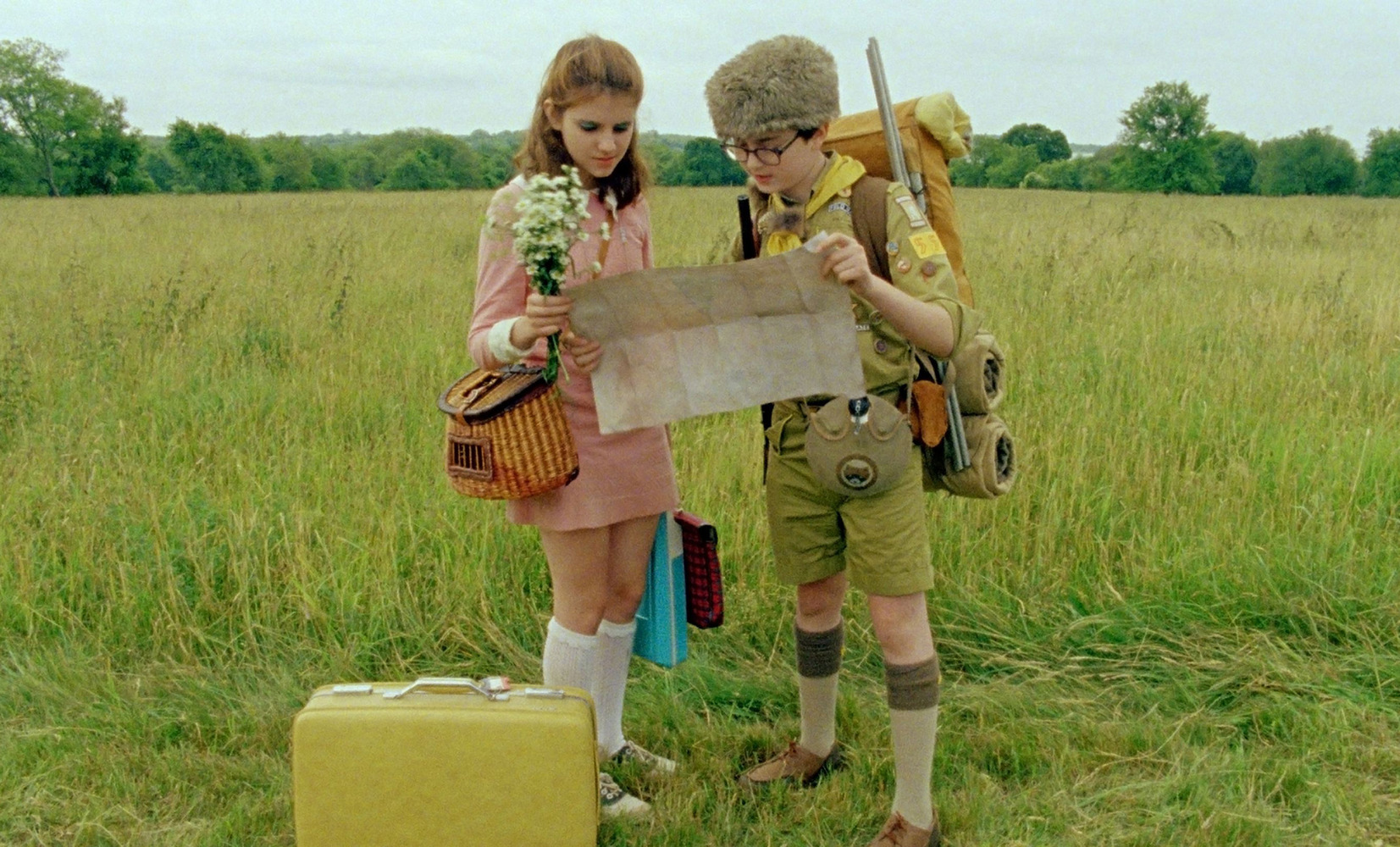 After the failure of "Quantum of Solace," 007 returned to form with a vengeance. "Skyfall" worked because it combined the darker edge of latest Bond movies (starting with "Casino Royale") with the pre-technology savvy of the early days of the series. This trip down memory lane is up there with "Goldfinger" as an instant classic. It blew me away with its opening chase followed by its stunning opening credits, with a Bond anthem as good as anything that Nancy Sinatra and Paul McCartney have ever put together. As Bond, Daniel Craig was at the top of his game. A masterful performance from Javier Bardem proved the actor's skill at playing the world's creepiest and most startling villains. "Skyfall" impressed me most because it was both one hell of a good blockbuster, and the first time in a very long time that the Bond franchise has truly delved deep into the secret agent's place in a post-Cold War world.
Call it unfair but Quentin Tarantino still has the power to surprise me with every new film he makes. "Django Unchained" may have been his most gruesome, which is saying a lot, and also his funniest. It is Tarantino's latest in his long string of vengeance tales, and the second (following "Inglourious Basterds") in what I'm hoping to be a history bending trilogy. By removing the strains of historical accuracy from his films, Tarantino is stunningly able to find so much more truth than any Hollywood film. "Django Unchained" will probably offend many in its liberal use of a certain racial slur and its love of watching slave owners get what's coming to them. Tarantino nails both the funny and disturbing aspects of the cruelty of slavery. Every actor rises to the occasion and gives performances of a lifetime. On par with the farce of the very similar "Blazing Saddles," "Django Unchained" might be all over the place, and it might have gone on about 45 minutes too long, but it is a glorious, intense, mess of images and emotions that only gets better the more chaotic it becomes.
Honorable Mention: The Hunt- I had the privilege of seeing this incredible Danish film at Cannes. Unfortunately, it was not released in America this year, or else it might have nabbed the top spot. I am hoping this comes out very soon, because it has haunted me in a way that no other film ever has. And the beauty of foreign films is that they don't have to settle for a Hollywood ending.
Others:
The Master, Rust and Bone, Your Sister's Sister, This Is 40, Celeste and Jesse Forever, Jeff, Who Lives at Home, Safety Not Guaranteed, Argo, Lawless, Killing Them Softly, The Hunger Games
Still Need To See:
Zero Dark Thirty, Life of Pi, Not Fade Away